Ladies Rock! Camp is back...with a new name!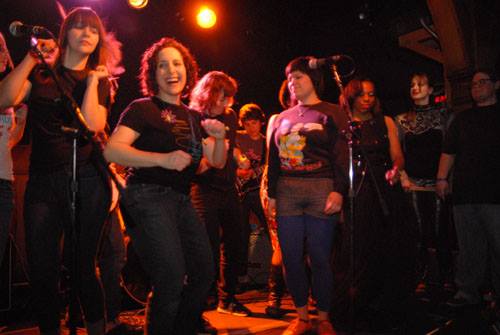 Do you wish you had Girls Rock! Camp when you were younger? Do you want to learn the basics of a rock instrument and play in a band? LR!C is for you! This is your chance to collaborate with other folks to form your own band and write an original song in a safe and judgement-free space. By the end of this weekend, you'll fill ready to perform your song at one of the best music venues in the city, Beat Kitchen! Empower yourself and all of your bandmates, just like Girls Rock! Chicago campers do!
NO MUSICAL EXPERIENCE IS NECESSARY!
Dates
Friday, February 17th – Monday, February 20th, 2017
Where
Camp: Josephinum Academy (1501 N. Oakley Blvd, Chicago IL)
End-of-Camp Extravaganza: Beat Kitchen (2100 W. Belmont Ave, Chicago IL)