Now Accepting Workshop & Workshop Track Proposals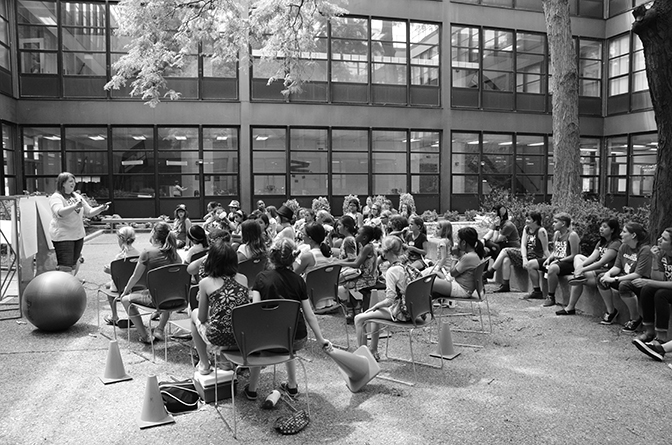 Got a workshop idea? Got a whole bunch of workshop ideas? Submit your proposals for workshops or tracks for our summer camps today! We're also offering $100 stipends to Track Coordinators this summer.
Workshops are a key component of the curriculum that Girls Rock! Chicago offers. They are a special opportunity to take an in-depth look at a wide variety of topics such as songwriting, live sound, recording, improvisation, music videos, power and privilege, youth activism, and much more.
Single Workshops: We have workshops each morning of the camp weeks for all of our campers, as well as in the afternoon for our campers ages 8 – 11 (campers ages 12 – 16 participate in tracks in the afternoon).
Submit a single workshop proposal at: tiny.cc/GRCSingleWorkshop
Workshop Tracks: Some workshops take place in tracks, a series of workshops that center around one theme. A track can be structured like a four-day series in which you facilitate the one-hour workshop each day, or as four different workshops centering around one theme that are taught by different facilitators.
Submit a workshop track proposal at: tiny.cc/GRCTrackWorkshops
Workshop Leader Responsibilities:
– Design a clear concept for your workshop and a lesson plan with learning objectives.
– Check in regularly with GR!C staff and the Track Coordinator
– Be open to and encourage feedback and collaboration from other volunteers and GR!C staff.
Questions? Feel free to reach out to our team at volunteer@girlsrockchicago.org. We're looking forward to reviewing your proposals!